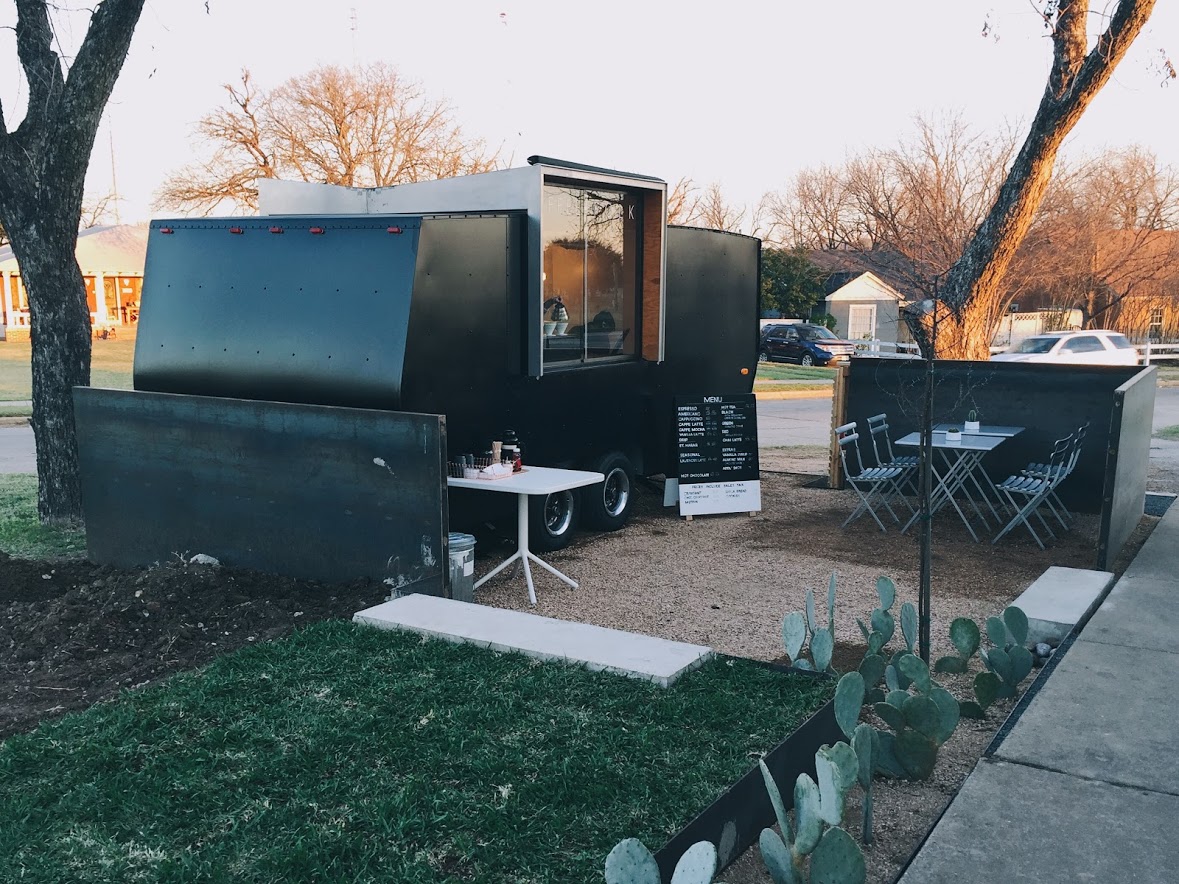 After several years of dreaming, preparing, and planning, our friends Brian and Gina of have opened their specialty coffee cart in Forth Worth, Texas.
Andrea flew down to help them get their Rancilio machine and cart operations up and running in March - Brian and Gina are pulling shots on an espresso machine just like ours, with Spella's Rossalina espresso! The cart is beautifully built out and situated in a wedge of the Meadowbrook neighborhood. Some outdoor seating is also available in a cozy nook of space landscaped by Brian. This little operation is truly a labor of love!
In addition to handcrafted shots of Rossalina espresso, Coffee Folk is also serving pour over coffee, loose leaf teas (and chai lattes!) from Townshends, vegan pastries from Spiral Diner & Bakery, and breakfast tacos from Taco Heads.
While they're currently only open on weekends, Coffee Folk has been warmly received by the community (with several excellent reviews) and definitely look forward to expanding their hours as they can.